Let's fight COVID-19 together!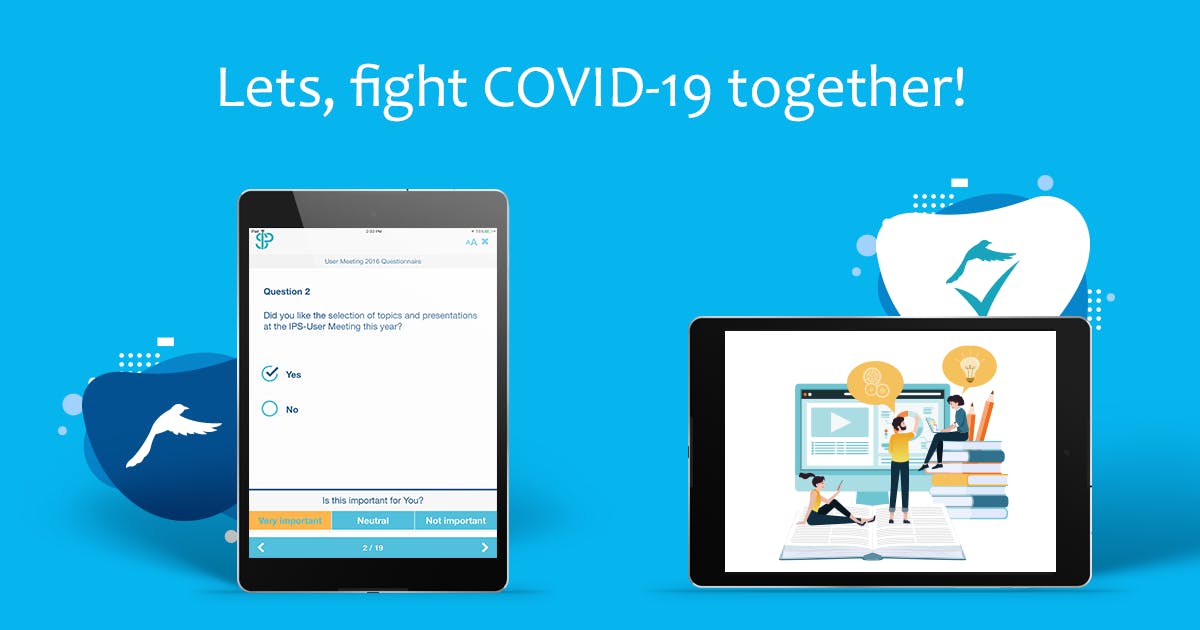 We, at Exentrim, know how this time is very difficult for every one of us and we are sending our prayers to everyone suffering right now. Having in mind the situation, we want to help businesses impacted by COVID-19 to stay connected: starting this week, we'll roll out free access to our pro version of Survey and E-learning software for as long as this crisis last, to all business and individuals globally.
We are a start-up, but we are not young in experience. You can use our survey and e-learning software separately or together if you want get a feedback from your employees, patients, students, teachers or use our e-learning platform to record lessons, give tests to your students, do certification of your employees etc.
We invite you to see our software in action:
Survey software:
Making a test: http://bit.ly/33ujFOT
Making a survey: http://bit.ly/2Qijelx
E-learning software: http://bit.ly/36UkiS7 
Follow this link to get started: http://bit.ly/2ZukmV9
Don't forget to check our website for more information: http://bit.ly/2pQsdjn
Let us know if you have any additional questions, we are here, at your disposal.
Exentrim team