Five Reasons Why Exertify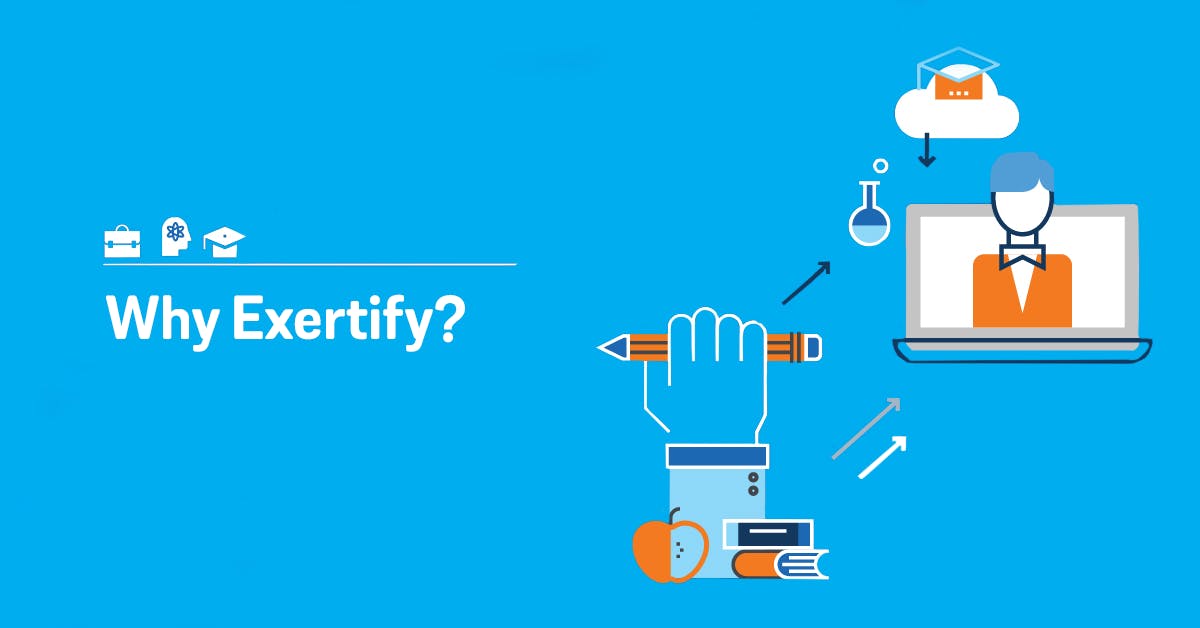 It is anticipated that our informational age will undergo major changes, circling around the notion of knowledge, the way it is perceived, discovered, and formed.
The stats behind the hypothesis speak for themselves: 30% of the US students enrolled in at least one online course, and nearly half of that population enrolled entirely in online courses.  Furthermore, it is expected that by 2020, 65% of all jobs in the US will require some type of post-secondary education or training.
In other words, the e-learning industry is flourishing. It then translates into a vast field of LMS (Learning Management System) software that's available out there, and your hard choice when deciding which of these would be the most beneficial to the ROI (Return on Investment).
We invite you to do the exploration for yourself, and then come back to read more about why Exertify can be your best LMS partner.
1.      Integration
It's probably the first thing you'll hear from our developers: Exertify is an interoperable SaaS solution which can easily be integrated with any system you might previously have.
The second thing they would probably emphasize is its cross-device compatibility and responsive design, suited for effortless distribution and configuration.
2.      All-in-one solutions with a user-friendly interface
With the infrastructure that follows the highest LMS standards, Exertify enables you to create and distribute educational content, along with performing knowledge checks to continuously assess the progress that has been made.
Despite containing complex tools and features, Exertify is known for its simple interface which turns the moving through the learning curve into an undemanding process.
3.      Multimedia Configurator
We strive to embrace the advances in learning sciences and allow our users to configure educational content using multiple media formats (text, images, video, and hyperlinks), thus conforming to the individual needs of learners.
Also, software's high configurability enables you to create and manage microlearning segments that will make your materials more approachable and easier to absorb.
4.      Advanced Analysis
Exertify's advanced analysis tools give you an inside look in the created educational content, along with the respective knowledge progress of your employees, students, or learners.
Some of the sophisticated, additional, features include individual and summary view, PDF export, filters, extremes, cross-tabulation – comparison, custom charts & reports, response identifier, and notifications.
In other words, we've realized that learning is not all about going through lessons, it's a way of understanding how to make progress.
5.      Customization possibilities
There are countless ways you can enrich your educational materials with personal stamps. Colour schemes, business' logo, custom URLs, language preferences, and tailor-made certificates are just a few among the most interesting ones.
Join the forthcoming knowledge evolution with us. Sign up for free, and start growing from there.