Unlocking the modern potential of traditional education: FeedbackSwift and Exertify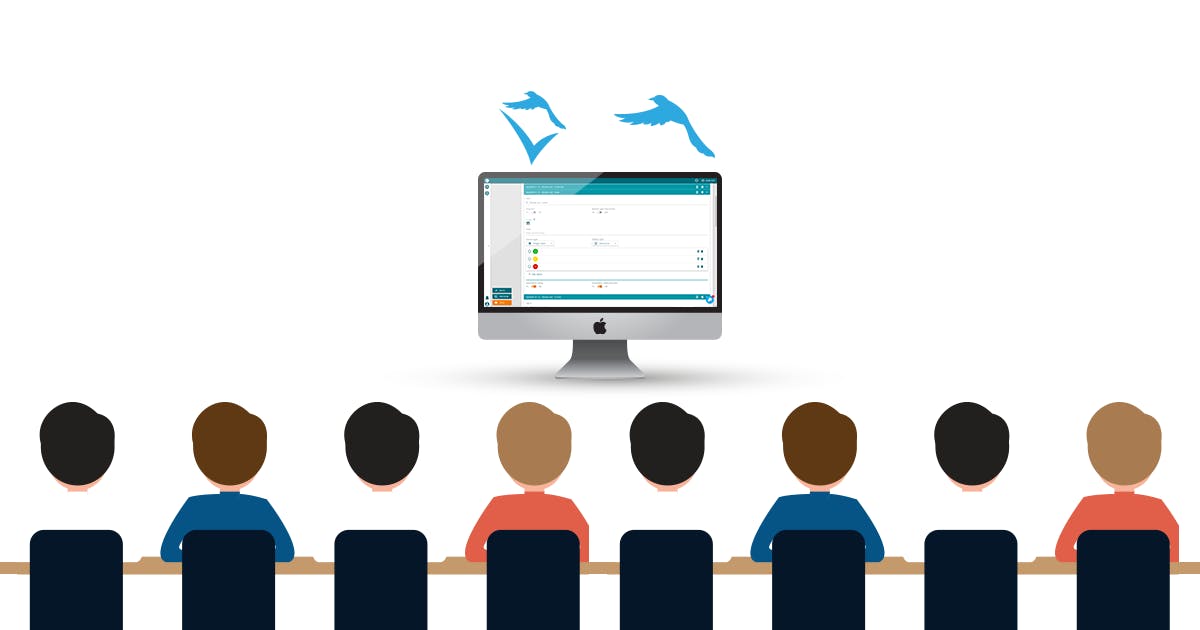 Let's begin with a story today. The one that will raise the question of what is education today.
In 2018, the Observer mentioned an English teacher Cheryl Morris who made short videos of herself discussing assigned texts. She gave her students a choice: they could watch her on video, either at home or in class, or read texts themselves.
Solely by implementing a small digital innovation, she managed to drop her students' failure rate from 10 or 15% to zero.
While this is the end of her story, the background discussion on educational institutions is only emerging.
As the digitalization takes over the education, transforming it into an e-learning industry, official institutions can't afford to fall behind the process. The trouble is they traditionally do.
Still, there is a single advantage which sets the universities apart, providing them with unlocked potential. While online courses are gaining in popularity, students are still seeing the traditional institutions as a way into employment. In other words, they are likely to invest in their future, especially if they perceive higher education as responsive to their needs.
To put things in perspective, it means that universities don't need to change their curriculum. What they need is a business plan to successfully compete in the global market. Cheryl Morris realized this timely.
Learning from her example, the institutions must respond to the needs of "digital natives" who spend 53 hours online weekly.
To do so, they need strategic knowledge and a partner.
FeedbackSwift: an effective feedback mechanism
If Cheryl Morris was a decision maker or a stakeholder, she would certainly invest in survey making software. Because she knew that feedback and actionable data set the stage for improvement. Because she knew that educational outcomes are achieved through adding relevant value.
Here at Exentrim, we strive to learn from experiences like Cheryl's and incorporate them into our SaaS solutions.
We know that educational institutions in today's world have to act upon the feedback they get from students, teachers, and parents.
We know that ease of use is a must when digitalizing in such large institutions.
We predicted the difficulties and requirements of data storage and exporting, continuous support, precise analytics, and customizable features.
That is why we are more than a cloud solution to your problems. We are your partners, following you step-by-step on a progress path.
Exertify: a customizable knowledge-generating platform
But that's not the end of our story. Once we obtain the feedback with you, and ensure the informed decision making, our Exertify service will lead you even further, empowering you to tailor personalized courses, various microlearning segments, and conduct different knowledge checks.
They will work across devices, be fully customizable and multilingual, and allow the import of multimedia content.
Most importantly, they will be user-friendly and easy to navigate through.
As with all of our services, you will be provided with the highest level of data storage options, analytic tools, and reliable customer support.
In short, we will ensure that you use technology effectively to achieve high-performance educational outcomes.
Even though it's possible to subscribe to a single service from Exentrim, using both FeedbackSwift and Exertify in the digitalization project allows you to truly unlock the educational potential of your institution.
Create your account for free, and grow from there.